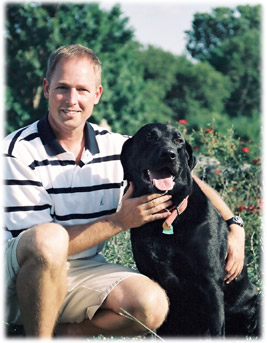 About Us
VI-Pets was formed in early 2001 with the goal of providing pet owners a healthier alternative to boarding or kenneling their pets.
Les Platz, the founder of VI-Pets, is a transplant to the Dallas / Fort Worth area. Originally from a rural community in NE Kansas, Les has worked with animals both large and small most of his life while growing up on his family's ranch. He relocated to Texas in 1994 to obtain an MBA from Texas Christian University. He made Dallas his home upon graduation.
With the high quality of care that VI-Pets provides, our list of clients has quickly grown over the years. Over this same period, we have been recognized by D Home Magazine, WFAA, and Angie's List Members as a top Dallas pet sitting company. We take great pride in this recognition, as we recognize there are a large number of pet care companies in Dallas.
A large part of our success is due to our team of high quality of pet care professionals. Our staff of sitters are all pet owners. We strive to deliver the same level of quality care we would expect for our own pets. As a new client of VI-Pets, you will be assigned a primary sitter who will work with you to ensure your pets recieve great care while you're away.
VI-Pets is located near White Rock Lake. Our service area includes: White Rock Lake, Casa Linda, Forrest Hills, Lakewood, Lake Highlands, Uptown, Downtown, Preston Hollow and the Park Cities (see our service map).